Awana
Awana Southwinds Style — our unique kid's club program.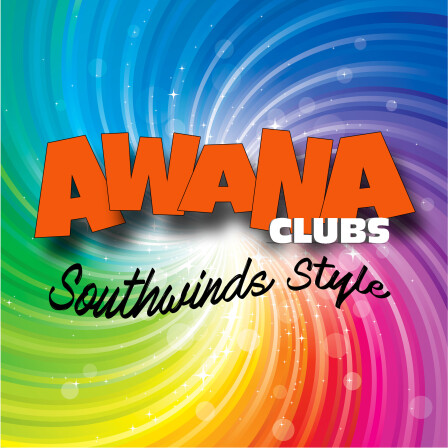 Awana is an international program that helps churches and parents work together to develop spiritually strong children who faithfully follow Jesus Christ.
Children meet in their age-based groups weekly at the Southwinds Campus. Each week includes a Bible story, high-energy game, workbook time, and wacky theme.
Just like with everything else we do...your children will be cared for by trained leaders. We welcome parents who would like to volunteer! Please contact Pastor Chris Thielen for more information on how you can be a part of Awana.
---
Awana Clubs
Cubbies (3 yr old - PreK including T-K)
Cubbies® is a 2-year preschool ministry that nurtures the budding faith of preschoolers and celebrate their desire to explore all that God has created.
Sparks (Kindergarten - 2nd Grade)
Sparks® is a 3 - year early elementary school ministry that ignites a child's curiosity about the people and events of the Bible, building a foundation of wisdom for knowing Christ.
T&T (3rd - 6th Grade)
Truth & Training is a 4 - year upper elementary school ministry that explores the concept of grace by focusing on the character and nature of God, identity of Christ, as well as the structure and format of the Bible.
---